ReferralGENIE™ is an innovative and fast paced company that is revolutionizing the Real Estate Agent referral business. We are rapidly expanding and looking to hire for multiple positions. We are looking for smart, talented people who are interested in doing something meaningful, having fun, and making good money along the way.
Time Off

Paid time off

Vacation after 1 year of employment
Get free personal days for perfect attendance every 90 days!

Sales Contests

We make work fun!

Company Events

Work is more fun when you develop strong bonds. We're all about it!

Technology

We're hip and tech rich. Salesforce, texting services, we gamify your day!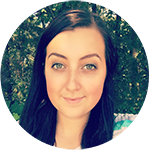 "I started working at ReferralGENIE™ in March 2016. Since starting, this job has changed my life! Being a single parent, its hard to find a job with good hours and people that genuinely care! ReferralGENIE™ provided me tools to succeed, while always expanding my knowledge of the sale industry. Since I started I have been promoted twice, it's great to have a company that recognizes your hard work. Everyone here works as a team as well as a family, we have fun company events, great incentives, and paid holidays is a plus! I know that I have a career here, and with how fast this company is growing I can't wait to see where we are at in the next 5 years."
Natalie Kimler
Director of Client Relations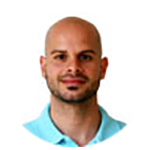 "My name is Joey Anthros and I currently serve as an Account Executive at Referral GENIE. I have been working for RG for 15 months and enjoy coming to work every day. Learning about the Real Estate industry has been educational and the more I learn, the more I am convinced that the service RG provides is the best in the market. Our business model is much like an agents, we love referrals. That means we must provide a partnership that not only benefits the Agents but also their clients as well. As far as the work environment at RG, it has been a very relaxed and fun experience. The ownership is all about helping their employees grow and succeed as they can create a career for themselves with our marketing/advertising platform. I look forward to many years and many relationships developed with agents around the country as I grow with RG!"
Joey Anthros
Account Executive
330 Adam Jenkins Memorial Dr, Suite 100, Canton, GA