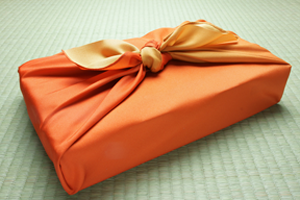 When you're looking for creative, yet unique closing gifts for buyers, sellers or for your home listings
it's important to remember to consider giving something that will remind them that you provided
valuable service during the home buying process. Choosing a closing gift for a buyer or choosing a
closing gift for a seller is best recommended if you are looking to try to leverage that relationship into
more business.
Compounding interest is a powerful concept, and a very similar concept for real estate agents and Realtors is to consider building to compounding
their referral base.
Consider these three important facts:
 Every client you receive from a referral already trusts you as you have been vetted by someone they know and trust.
 As this new client came to you via the referral generation process, they are prepped to be instructed that as part of your business practice you will be asking them for referrals in the future and that if they are happy with your results, that you deserve them.
Make sure that you communicate with these powerhouse type clients as they are the ones that can continue to send your business for years to come.
ReferralGENIE™ is powered by "Total Home Support", A Home Owners Network product. It's a fantastic
closing gift for buyers and for sellers and we help to keep you top of mind generating more referrals
from past clients for you. Think "AAA" but for your home, and consider what a powerful marketing
platform a lifetime membership that is fully branded to you can be.
A new program, we have is our Concierge Welcome call program, where we will actually your clients on
your behalf, engage them with the powerful marketing of the "Total Home Support" membership you
provided to them, and as well remind them that you would appreciate referrals.
If you're looking for Great closing gifts for buyers, then look no further and click here to schedule a
demo today and we can present a special gift to you as well just for trying our service, absolutely free.