One of the first questions we ask new Real Estate Professional clients who use our service is how many transactions they average and as well what their rate of referrals happens to be.  So, for example – let's say we have a sample client, John Jones.  We know that John averages 20 transactions per year and has been in the business for 10 years.  John should have roughly 150-200 clients or so.  John tells us that 25% of his business comes through referrals.  That means that out of John's ENTIRE book of clients less than 4% of his clients are remembering that he exists as he only received 5 referrals in the last 12 months.  That's not where it should be.  If John can increase his referral rate conservatively to 10% he would average 35 transactions as year, as opposed to 20.  That's huge!
Now, the next question you may be wondering what a strong referral rate might be. 
Brian Buffini stated last month in one of his recent Agent Sessions that if you are not making $500,000 annually, 100% of your business should be based on referrals.  We asked Brian and his team to comment for this blog post.  They stated "it's really not about what the gift is, but more about getting face-to-face with customers to build that relationship."  As well stated "The idea is for agents to "pop by" their best clients for 5-10 minutes to say hello, give a small gift and then be on their way."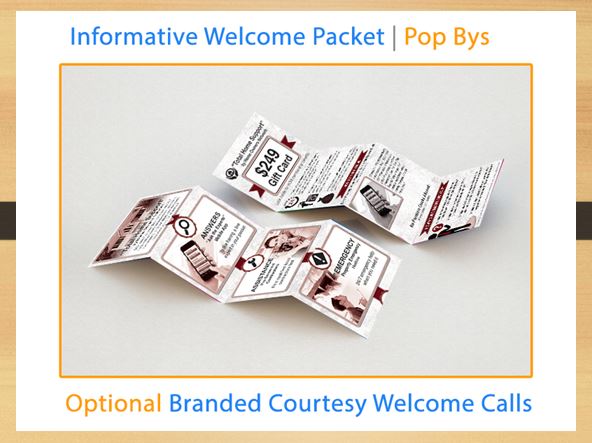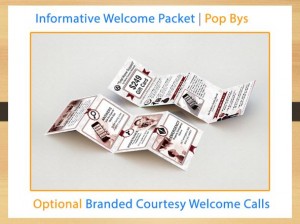 We feel that every agent deserves to have that feel-good feeling when your phone rings and someone wants to hire you as they were referred by someone who was happy with the work you did.  We also like the "pop by" approach.  As an example in this image, our service is based on consistent and powerful messaging presented to your clients during their home ownership experience.  We offer a pop-by that you can give to your clients during a visit a few weeks after your closing.
Another great way to stay in touch with clients is simply enough to pick up the phone and call them.  As you can also see from our pop-by image, we offer that as part of our ReferralGENIE™ service as well.  The most important things to remember is the secret to generating more referrals is to make sure your clients remember you by sincere efforts to remind them that they were happy with your service and that you as well would appreciate more referrals.
10/29/2015 1:44:37 PM